Our Elementary Kids program exists to provide safe, nurturing, and engaging environments where kids discover God!
We value each and every child and celebrate how unique God created them to be.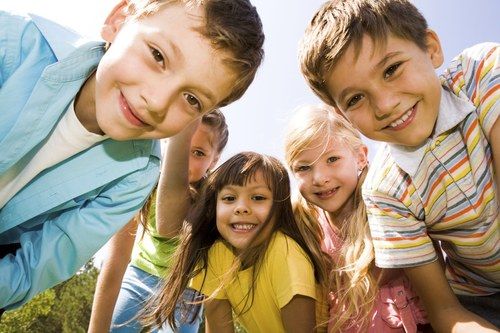 Join us each week for new lessons.
Resources for teaching the weekly lesson for Toddlers, Preschool, Early Elementary, and Upper Elementary Kids are available each week.
The resources are also emailed to the parents each week. If you would like to be added to the email list, please contact Eunice Pimentel.
If you have questions or need assistance, please reach out to the coordinators.
We're here for you during this time!
Eunice Pimentel, Early Childhood Director
Becky Winn, Early Elementary Coordinator
Matt Noble, Upper Elementary Coordinator
Elementary Kids Celebration | 1st- 4th Grade
Join Miss Becky and the team for an online celebration service, filled with worship, interactive story telling, and fun games and activities focused on digging in to God's Word. This experience seeks to encourage children in their relationship with Christ while building relationships with leaders and friends.
Leader: Becky Winn
56 | 5th & 6th Grades
Join Mr. Matt for an online experience each week. Print out the lesson ahead of time and watch the fun as we learn about Christ through Bible study, thoughtful discussion, engaging games, and more. Follow us on our Facebook Page!
If you have any questions about 56, feel free to contact 56 Coordinator, Matt Noble
Brave Hearts for Girls | K – 8th Grade
NOT MEETING FOR THE SUMMER SESSION
Brave Hearts is a small group for girls and their moms. In this scouting merit-based group, girls will grow in their faith, Bible knowledge, and life skills – all while being active and having fun. Some activities include: marshmallow fun night, camping, Rawhide Ranch, Diva pampering night, and Pinewood Derby Race. This group compliments the boys Royal Rangers program that meets on the same day and time. The cost for the Brave Hearts program is $100 for the year. You can pay the full amount up-front or make a deposit of $30 and set up a payment plan for the balance. The $100 includes a T-Shirt, Bag, and Dues for crafts and small group activities.
Leaders: Natalie Harber and Gwen Blankenship
Royal Rangers for Boys | K - 12th Grade
Sundays, 4-5:30 PM - June 7-August1
Zoom Group
Royal Rangers is a mentoring ministry for future men, providing Christ-like character formation and servant leadership development for boys and young men in a mentored and fun environment. The Royal Ranger mission is to evangelize, equip, and empower the next generation of Christ-like men and lifelong servant leaders. The cost for the Royal Rangers program is $100 for the year. You can pay the full amount up-front or make a deposit of $30 and set up a payment plan for the balance.
If you have questions about any of our Elementary Kids programs, please contact Steven Hinojosa, Early Elementary Coordinator
.